Amazon responds to massive site issues on Prime Day: 'Many are shopping successfully'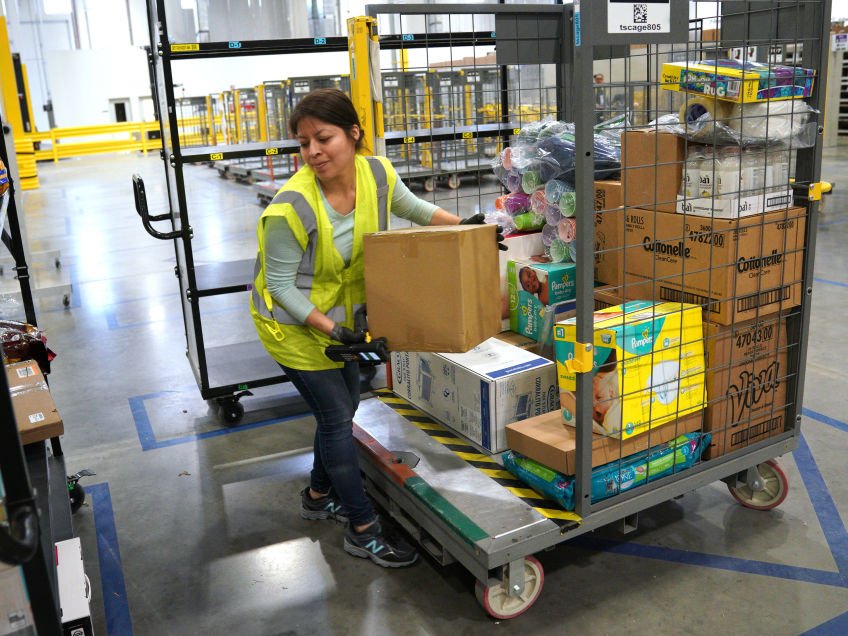 Amazon issued a statement about the outage on Twitter, saying that "some customers are having difficulty shopping" and it is working to resolve the issue.
The retailer also said that "many are shopping successfully" and that customers ordered more items in the first hour compared to the first hour of Prime Day last year. 
---
Amazon Prime Day got off to a rocky start.  
Amazon confirmed that its website was having issues that left many unable to purchase items at the start of this year's Prime Day shopping event, though it didn't elaborate on what caused them. 
"Some customers are having difficulty shopping, and we're working to resolve this issue quickly," Amazon said in a statement posted to Twitter at 4:59 p.m. ET.
Prime Day was set to kick off at 3:00 p.m. ET, but shoppers reported experiencing issues within just a few minutes of its beginning. 
Despite these issues and the many complaints from customers on social media, Prime Day is already off to a good start, the company said. 
"Many are shopping successfully — in the first hour of Prime Day in the U.S., customers have ordered more items compared to the first hour last year. There are hundreds of thousands of deals to come and more than 34 hours to shop Prime Day," Amazon's statement continued.
Prime Day is still expected to be one of the biggest sales days of the year for Amazon, with analysts estimating it to blow last year's sales out of the water.
Besides the orders that successfully went through, it's still likely that Amazon's site issues caused it to lose out on potential sales. 
One Click Retail estimated that Amazon sells about $1 million a minute during peak time on Prime Day, based on last year's data. The issues this year could easily mean millions in lost sales, according to One Click Retail's founder, Spencer Millerberg.
Check out all of our Amazon Prime Day coverage:
SEE ALSO: Amazon crashed for over an hour on its biggest shopping day of the year, likely losing millions in sales
Join the conversation about this story »
NOW WATCH: Why Rolex watches are so expensive