New PoC – Proof of Concept by IOTA's team Showcased on Sep 27 Major Event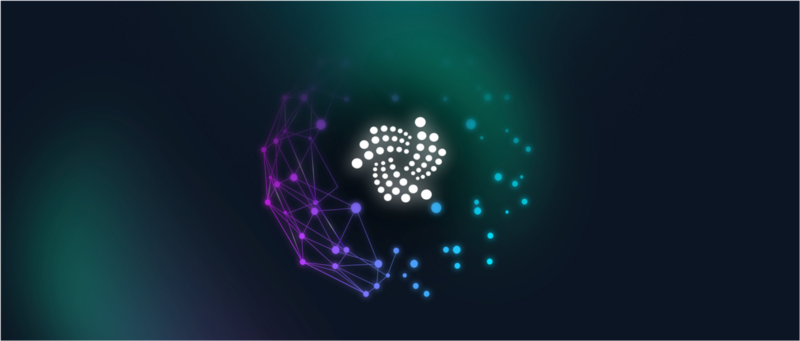 During the "Putting the Proof back Into Proof of Concept" event held and hosted by Arup in Toronto Canada, on Sep 27, 2018, Terry Shane – founder of bIOTAsphere, presented a PoC tech that could improve various industries' functionalities.
The team introduced its latest works that included tech which enable real-time data transferring planned to better the way car insurers charge their clients besides providing near-exact details of how events unfolded in the case of an accident.
With the help of basic internet connection and IOTA's proof, Terry Shane was able to demonstrates that technologies capabilities using an electric car from Tesla. The car could modify its own insurance based on a combination of its current state and the special conditions it found itself in.
"Part of the PoC involved the car choosing automatically from three different insurance providers, each one with different fees and special conditions that offered discounts or charged premiums depending on their conditions, and the election was based on the best of them for each situation." – Based on team's design
Additionally with the help of the very revolutionary Tangle system, the team developed the app that would showcase how the use can pay the amount of insurance. The amount being concluded from factors like history and driving behavior.
Latest IOTA – For Weiss Cryptocurrency Ratings, right now some excellent opportunities prove the high potential of blockchain technologies in the future. For the renowned financial analysis firm, the four cryptocurrencies with the most significant opportunity for growth are IOTA, NEO, XRP, and ADA.
If you believe #crypto market will return to its former glory, the benchmark for a 10X gain, is a 90% retracement. As of today, here are a few of top-25 coins that are at or above a 90% pullback: #IOTA = 90%#NEO = 91%#XRP = 93%#ADA = 96%
These are absolute steals right now!

— Weiss Ratings (@WeissRatings) September 17, 2018
In the coming weeks, the IOTA (MIOTA) foundation aims at introducing a new feature onto its network known as Local Snapshots. A brief definition of the concept has been provided via twitter by IOTA News, who made the announcement about the technical development only yesterday as follows:
The upcoming feature of Local Snapshots will not just solve the space problems that arise with the growing adoption of #IOTA, but will also simplify the setup of new nodes and allows to operate permanodes. IOTA will be opening this up for beta testing in the coming weeks. pic.twitter.com/wX8ina7CJf

— IOTA News (@iotatokennews) September 12, 2018
The post New PoC – Proof of Concept by IOTA's team Showcased on Sep 27 Major Event appeared first on Ethereum World News.