Bitcoin Price Analysis July 17
Are the bulls back? early to say, but over the past two days the crypto markets have had a nice mini-rally. Where Bitcoin got very close to the critical resistance level of $6800 and retraced back.
Looks like RSI levels are very high, which indicate that the market is overbought. Fibonacci Retracement 38.2% level lies around $6600, and looks like it will be tested for support soon. The inverse Head and Shoulders pattern is (still) alive; breaking the neckline at $6800 resistance level, will set immediate target of around $7800. The right shoulder needs to be fully built over the next 2-5 days. Many traders are keeping their eye on this pattern, so there is always the chance of market manipulation (when everyone expect X, usually happens Y).
To sum up: Resistance levels lie at $6800 and $7000. Support levels: $6600, $6400.
BTC/USD BitFinex 4 Hours chart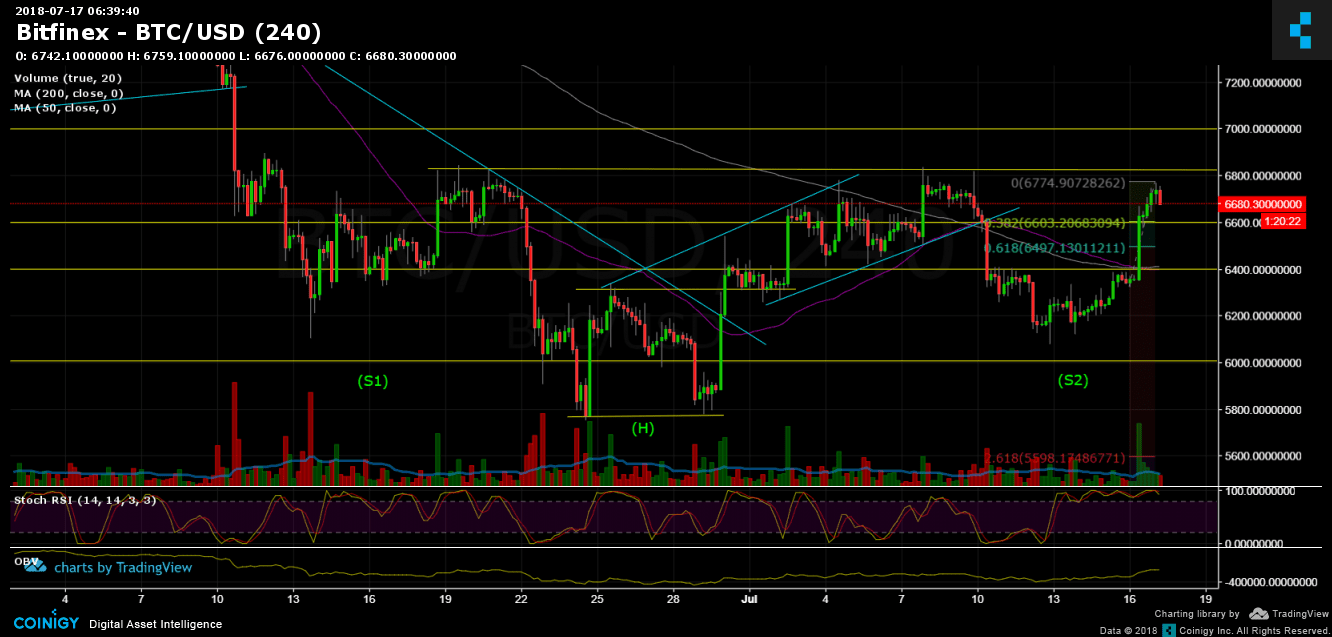 The post Bitcoin Price Analysis July 17 appeared first on CryptoPotato.