EOS (EOS) Showcases Real Competition for the Top-Tier Cryptos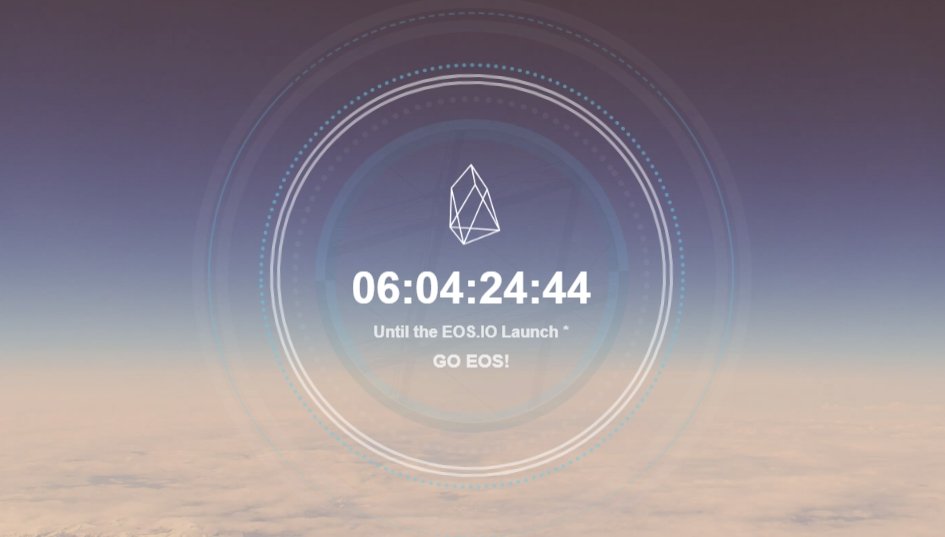 In the worst times, only the best are surviving. Acknowledging that the crypto-market is of great dramatic nature and changes on a daily basis, still some contenders are cementing their places slowly but steadily.
EOS In the Race
Generally, in the weekend digital currency asset prices start recovering, reversing weekend losses or even move higher. However, this time a very bearish sentiment has taken over the crypto-verse. Lead coins like Ethereum ETH/USD have dropped for 20.00 percent, BCH/USD 21.56 and so on – in seven days.
Source: coinmarketcap
For TRON and EOS things are looking pretty better. This could be due the MainNet Network launch that is going to take place for both coins in a couple of day.
The pair EOS/USD is leading the BTC market with 0.45% in the green and the ETH market 3.79% in the green. After dipping to the lows of $10.53, which has not taken place since mid April, the 5th by market cap returned speedy to $12.45.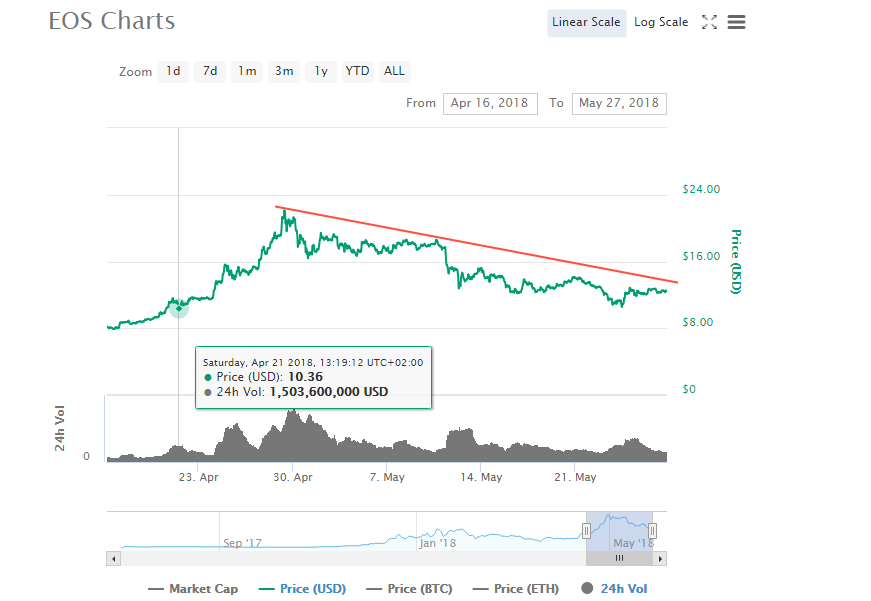 Monthly long trading path!
But, even EOS is still under the declining trend since its all-time record high in April at $22.86 which is almost double the value it is changing hands now. However traders, do not lose your hope as things might change soon enough.
EOS MainNet Launch Approaching
Often when the market is not looking very good, cryptocurrencies have an attraction-effect of pulling one enthusiast to divert attention to its technical intricacies. The technical side of the projects that we all are fans of.
"EOS tokens will become frozen on the Ethereum blockchain on June 2, 2018 22:58:59 UTC. The mainnet launch will occur shortly thereafter." – EOScountdown webpage.
Its MainNet platform is targeting to become the leading network for dApps including superior smart contract potential to that of its first row competitor – Ethereum.
According to the Exodus Movement, which recommends registering your EOS address, all ERC20 tokens will be frozen on June 1;
"EOS Mainnet tokens are to be distributed in a 1:1 ratio to the ERC20 tokens held by registered addresses. The current ERC20 EOS tokens are simply placeholders. All tokens are said to be swapped for Mainnet EOS tokens after the launch of the Mainnet."
The post EOS (EOS) Showcases Real Competition for the Top-Tier Cryptos appeared first on Ethereum World News.