'Silicon Valley' hid a killer Facebook burn in its new intro that you might have missed (FB, TWC)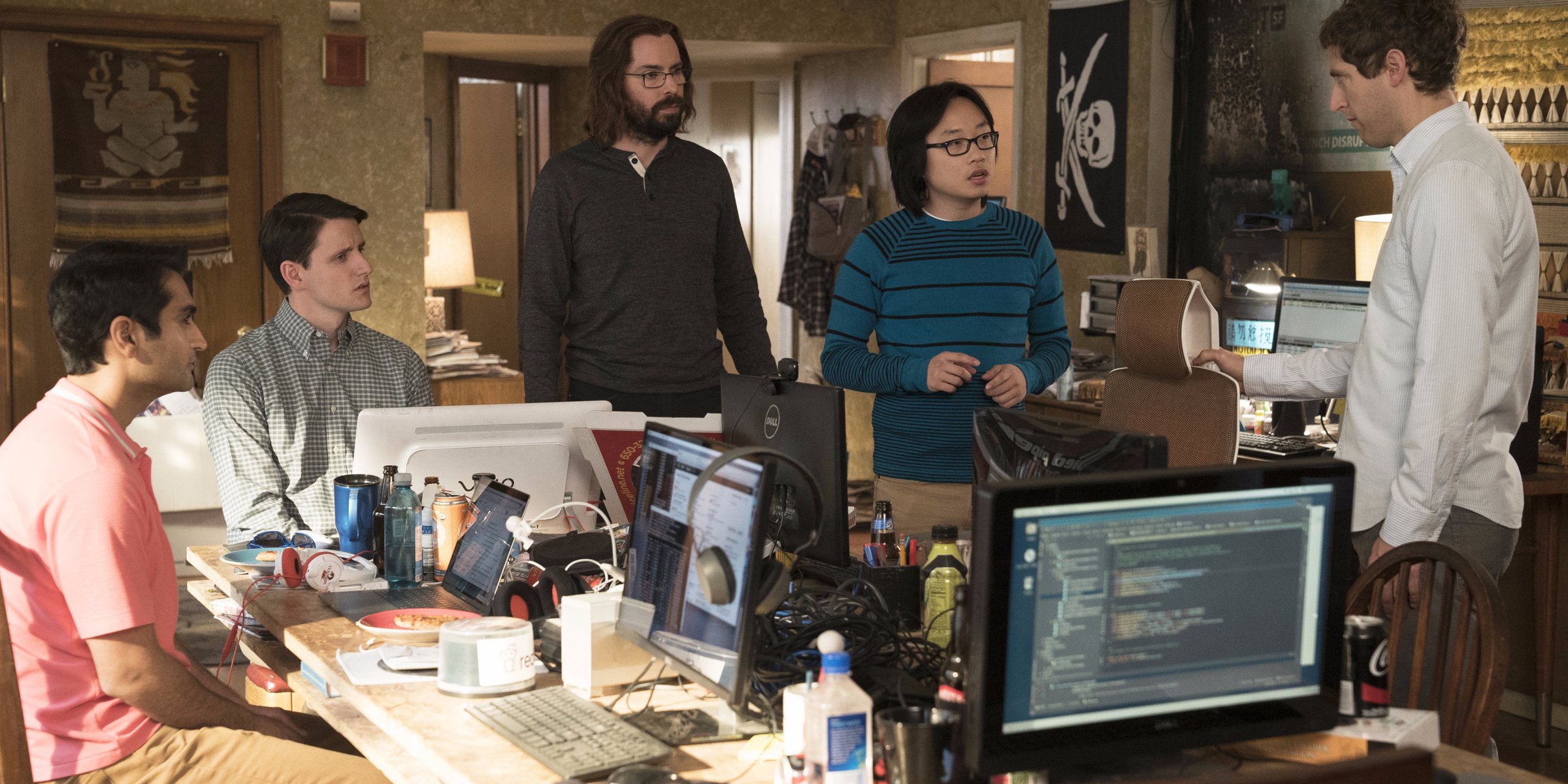 HBO's hit show 'Silicon Valley' returned for its fifth season on Sunday night, and hid a jab at Facebook in its new opening intro.
In addition to roasting Facebook, the show also gave a shoutout to the cryptocurrency exchange Coinbase, whose logo you can now briefly glimpse in the opening credits.
---
Facebook is one of the companies at the heart of the real Silicon Valley in California. So 'Silicon Valley,' the TV show, can't help but make fun of it.
In the new intro for the first episode of season 5, which aired on Sunday, the HBO show snuck a subtle Facebook dig.
Check it out:
It's hard to tell which Facebook scandal the Russian Facebook logo is referring to, but there's no shortage of possibilities.
Russian trolls were active on Facebook groups and pages during the 2016 presidential election, Russian actors bought ads meant to divide the US, and even used Facebook to organize in-person rallies on American soil. Those stories all made headlines before the latest Facebook scandal, where it emerged that a Trump-linked British data firm used data from 50 million Facebook profiles obtained by abusing Facebook's developer tools.
Russian Facebook isn't the only joke in this year's opening — hot cryptocurrency startup Coinbase now has a logo that's visible in the intro.
Check out our previous "Silicon Valley" opening coverage here. 
Join the conversation about this story »
NOW WATCH: A father and son are growing fruit and vegetables 8 metres below the surface of the Mediterranean Sea — here's why